Size: ¾ x 7-7/8" or ¾ x 11-13/16" Panel Side Measurements, 24-½ x 96" Panel
Availability: Special Order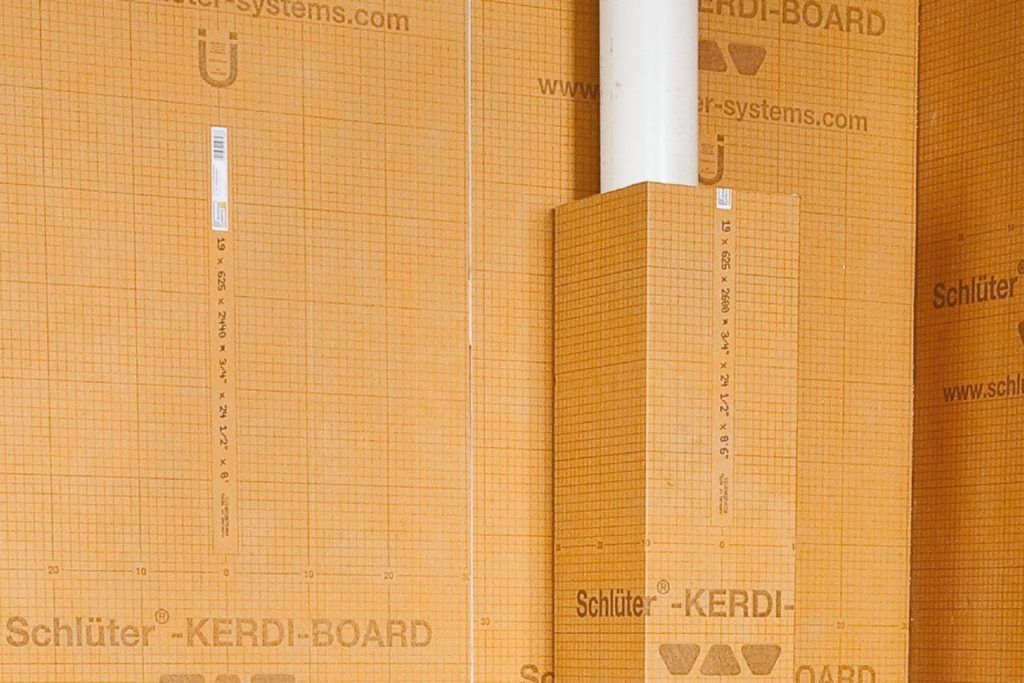 The innovative, prefabricated Schluter®-KERDI-BOARD-U makes it especially easy to conceal pipes and columns.
Ideal U-shaped substrate to conceal columns and exposed pipes
Flat panels are dust-free and easy to cut to size and install
Apply thin-set mortar, KERDI-FIX adhesive, or double-sided adhesive tape to V-groove to fold prior to installation
Waterproof and dimensionally stable
Lightweight and shipped in a space-saving flat design for easy storing
Fleece webbing for effective bonding of tile to the surface
Ready to order this product? Contact us via phone or by submitting an online form order below. If you still have questions or need more information, visit our showroom where our experts will make sure you visualize your next project.